In the Spring of 2016 the congregation voted to go through a capital campaign to reduce our debt for the beautiful new building we enjoy each week (sacred space for sacred time for sacred things).
The result through the work of many volunteers and Wittenberg Church Consultants is the 2017-2020 "Our Savior, Our Home, Our Future" campaign.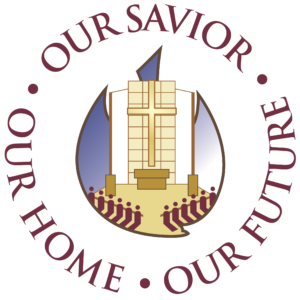 God brings the members of Our Savior together. We are a family and this church is our home.

Christ has united us in the faith through His word. We gather each week around the traditional liturgy. Here we care for each other as a family in Christ and work together to build His Church.

It's time for us to pay off our debt so that we can better reach out to the community and beyond with the Gospel. Together we can do this.
The campaign rolled out in the Fall of 2016 and special offerings have been made since December 2016.  Due to the generosity of our God towards our members, and their resultant generosity to the congregation we hope to be debt-free in a few years.  This will enable us as a congregation to use more of our resources for increased mission and ministry in Cheyenne and into the world.
For the campaign a video was created to help inform our members about the need and the opportunity.
Click here to view the video on YouTube.